Exploring Capri from the sea
Exploring Capri from the sea, off the well-beaten tourist track, is not to be missed. We set off from Marina Grande, the main harbour, and you will soon be marvelling at the Blue Grotto bathed in the shimmering light of the sky refracted through the sea, as well as the less well-known Red Grotto, White Grotto, Green Grotto and the Grotta Meravigliosa. Capri's natural wonders will amaze you: the extraordinary Faraglioni rocks, the crags and cliffs rising to almost 600 metres, the soaring Arco Naturale and so much more. The skipper will tell you little-known stories about the island and its people, and will point out its special places, such as Villa Fersen, Casa Malaparte, the ruins of the villas of the Emperor Tiberius and the fortini — ancient defensive coastal emplacements.
The Bay of Naples offers many wonderful places to visit by boat, such as Sorrento, Amalfi, Positano, Nerano, Ischia, Procida and many more. Stop off wherever you fancy to visit historical sites or wander through the colourful streets. Round off the day with a sumptuous dinner at a restaurant in Nerano.
As the sun sinks and the sky fills with rich and sensual colour, let the peace and tranquillity of a sunset cruise flow through you. Once night has fallen, we head for the mainland to let you enjoy a meal at an informal seafront trattoria or an elegant restaurant. At the end of the evening, enjoy the star-studded sky on the way back to Capri.
Your own cruise excursion
Get away for a day and experience Capri's "Dolce Vita". Your cruise will offer you many exciting and wonderful day excursions. If you prefer to organise your own, call us and we will show you Capri. We can pick you up from your cruise ship, take you round the island and then show you the best of onshore Capri...the views, the shopping and the famous "Piazzetta". At the end of the day, we will take you back to your ship.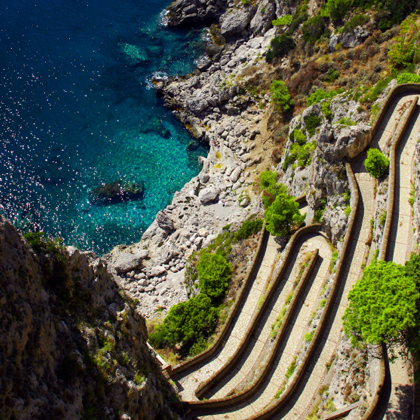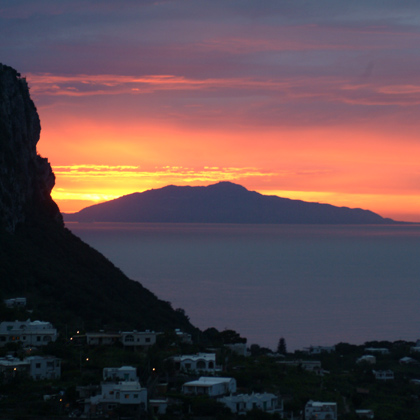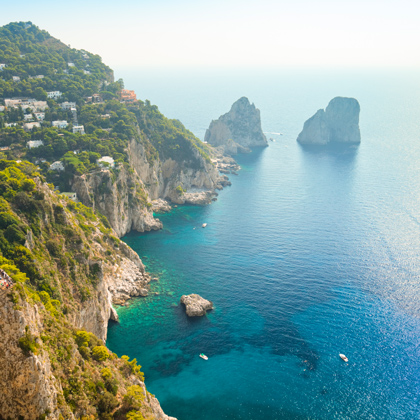 Whatever takes your fancy: Capri Boats turns your
holiday into an unforgettable experience
Just like to thank you for such a wonderful day! I think it was one of the best experiences I have had in my lifetime and my family really enjoyed it and fell in love with Capri. I have already been recommending you to my friends on the cruise ship! Thank you ever so much!
Kaleigh Jones, USA
The Isle of Capri rises enticingly from the deep blue Mediterranean, its craggy landscape resplendent in the light. You will discover many treasures ashore but there is nothing quite like spending a day with Capri Boats exploring the island from the sea.