Private route service to Capri
Any visitor to Capri knows that the ferry crossing from Salerno is not the most enchanting way to start a magical holiday. It can be tiring and stressful. Capri Boats offers a more enjoyable alternative that avoids you having to deal with the unpredictability of Naples.
Capri Boats offers its services round the clock, whatever your destination: Capri, Amalfi, Sorrento, Ischia, Procida, Nerano, Positano, Salerno or anywhere else you please. Our experienced and professional skippers and crew, very familiar with the local waters, will look after you with typical Italian charm and hospitality.
Our cruisers Cormorano (Fjord 36), Papino (Itama 38), White Dolphin (Fjord 40), Acquamarina (Camper & Nicholson 45-foot Endeavour 42),"1+1=3" (Itama 50), "Vittoria (XL Marine 51) , SVAGO (Baia 50) and our Selva RIB are moored at a private dock in Salerno. The captain will be waiting to escort you across to the island as soon as you arrive — no waiting around for the next scheduled ferry sailing. 50 minutes later you will be on Capri, where a taxi will be waiting at the harbour to take you straight to your hotel. We can even pick you up at the airport or train station so that you don't need to think about a thing until you're at your hotel.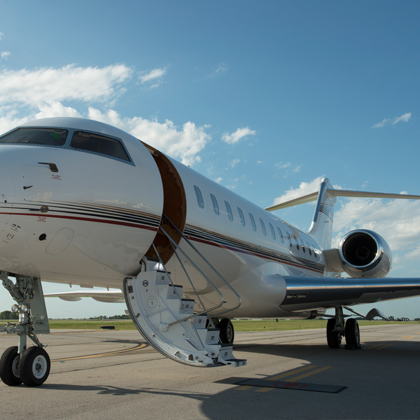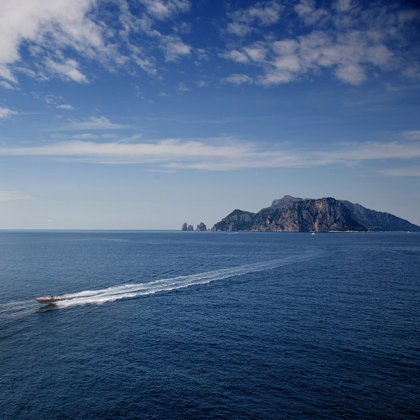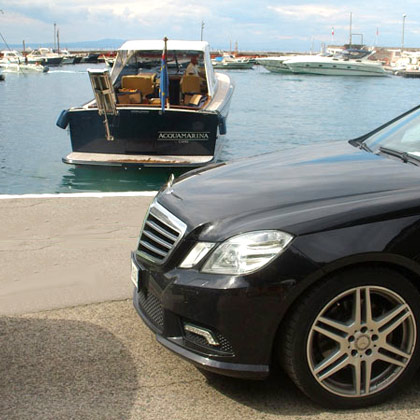 Thank you to you for a dream day on the waters... Back home now, and we just wanted to send a wonderful thank you to you for the smooth transfer and dream day on the waters around your wonderful island. We loved the personal touch you put into it, from the planning which you helped me with, to the journey itself where you showed to be a master boatman, and you made choppy waters smooth and wonderful, and the moment when the whole afternoon came together and you two were there making us feel surrounded by friends and family... I do not think it could have been done better by anyone in the world.... And so I thank you, I thank you, I thank you....
Mike Cohen, Australia
The Isle of Capri rises enticingly from the deep blue Mediterranean, its craggy landscape resplendent in the light. You will discover many treasures ashore but there is nothing quite like spending a day with Capri Boats exploring the island from the sea.