Days of delightful discovery
The magic of the Blue Grotto...and more
Exploring Capri from the sea, off the well-beaten tourist track, is not to be missed. We set off from Marina Grande, the main harbour, and you will soon be marvelling at the Blue Grotto bathed in the shimmering light of the sky refracted through the sea, as well as the less well-known Red Grotto, White Grotto, Green Grotto and the Grotta Meravigliosa. Capri's natural wonders will amaze you: the extraordinary Faraglioni rocks, the crags and cliffs rising to almost 600 metres, the soaring Arco Naturale and so much more. The skipper will tell you little-known stories about the island and its people, and will point out its special places, such as Villa Fersen, Casa Malaparte, the ruins of the villas of the Emperor Tiberius and the fortini — ancient defensive coastal emplacements.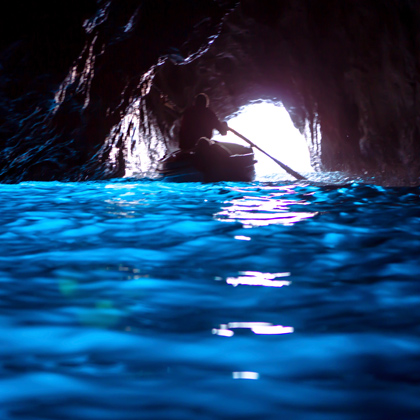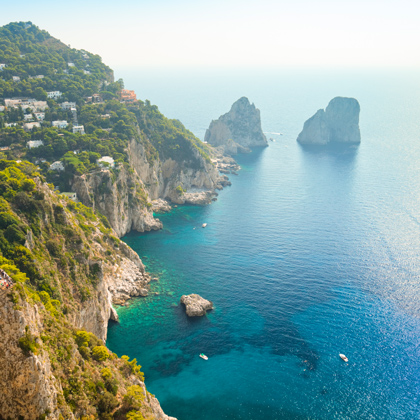 We just wanted to write one more time to thank you SO much for everything! Bill and I had just the best day last Tuesday on Capri. You were wonderful, you took us to all the places we wanted to see, and we enjoyed every minute! You live in a truly beautiful paradise! Thank you again...you guys are the best!
Erin and Bill Byrne, United States
The Isle of Capri rises enticingly from the deep blue Mediterranean, its craggy landscape resplendent in the light. You will discover many treasures ashore but there is nothing quite like spending a day with Capri Boats exploring the island from the sea.