Choose your own cruise excursion
COME OVER FOR THE DAY EXPERIENCE CAPRI'S "DOLCE VITA"
If you are based on the mainland or one of the other islands, why not add a day on and around Capri to your stay? We can pick you up in Naples, Sorrento, Salerno, Amalfi, Positano, Ischia or Procida and take you over to Capri for the day? We will sail round the island to enjoy the spectacular views, and you can then disembark to explore its various onshore delights. At the end of the day, we will take you back across the bay to your original point of departure.
Your cruise will offer you many exciting and wonderful day excursions. If you prefer to organise your own, call us and we will show you Capri. We can pick you up from your cruise ship, take you round the island and then show you the best of onshore Capri...the views, the shopping and the famous "Piazzetta". At the end of the day, we will take you back to your ship.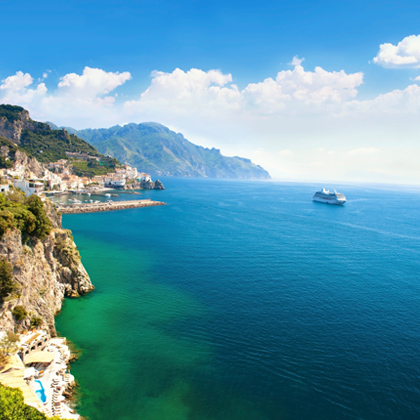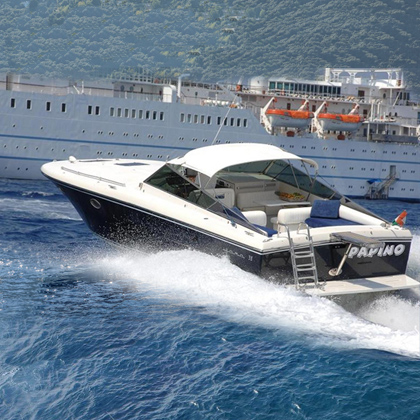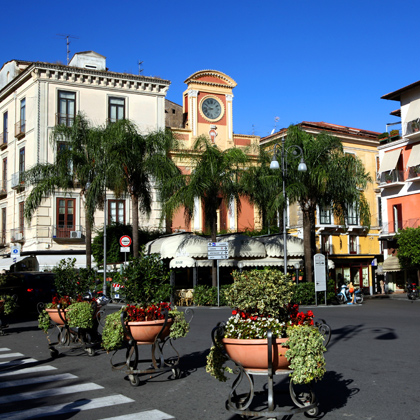 We wanted to thank you for the wonderful trip around the beautiful island of Capri. It was the highlight of our entire cruise. We had a wonderful time. You were very gracious and charming and we will never forget you. Never before we experienced such a perfect attention. Thanks again for the unforgettable experience.
Alain Gras - Canada
The Isle of Capri rises enticingly from the deep blue Mediterranean, its craggy landscape resplendent in the light. You will discover many treasures ashore but there is nothing quite like spending a day with Capri Boats exploring the island from the sea.