Pompeii needs no introduction. Mount Vesuvius dominates the whole bay, and the volcano's cataclysmic eruption in 79 AD destroyed the ancient city lying to the south, covering it in several metres of volcanic ash. It lay hidden and undisturbed for over 1,500 years until the well-preserved ruins were discovered in the 18th century. It is now a UNESCO World Heritage Site and a magnet for tourists from around the world, well worth combining with a trip round Capri.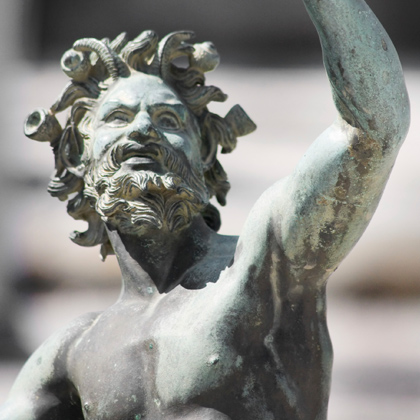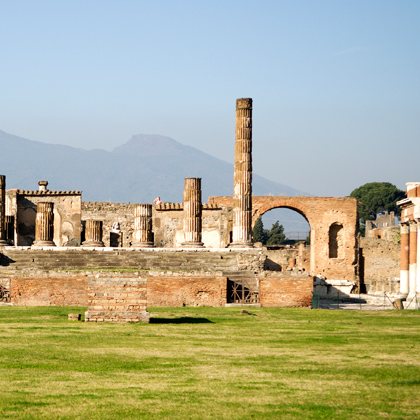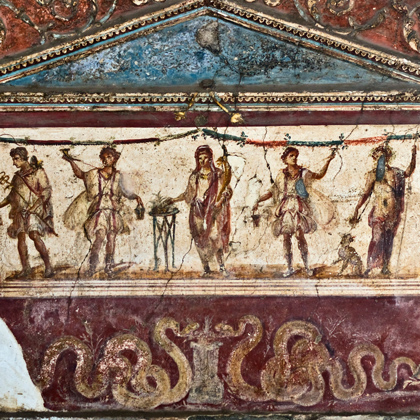 You and Capri Boats were amazing in all your attention to detail and service. We felt pampered and like celebrities!! The boat was gorgeous and the family loved their day at Capri and Pompei. All the best to you and thank you again, everything was incredible and we hope to do it again in the future
Nancy, Canada
The Isle of Capri rises enticingly from the deep blue Mediterranean, its craggy landscape resplendent in the light. You will discover many treasures ashore but there is nothing quite like spending a day with Capri Boats exploring the island from the sea.