Procida...discreetly enchanting
Capri and Ischia are famous across the world, but there is a third island in the Bay of Naples that is less well known. Procida lies between Ischia and the mainland, and is the smallest of the three islands, and less visited than the others. This makes it a perfect place to explore its pretty port, its unspoiled bays, its simpler quieter style. It used to be a prison island, and you may well want to see how you can extend your stay there...voluntarily, of course.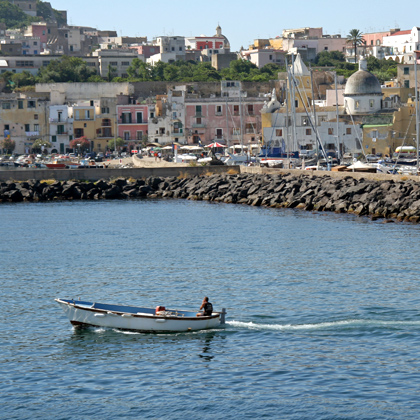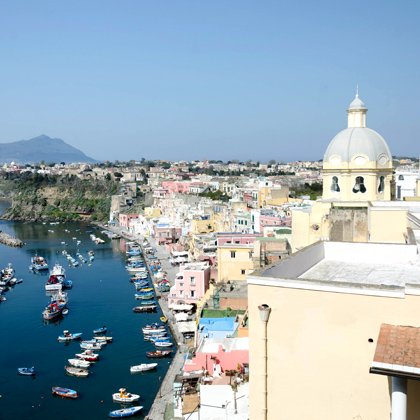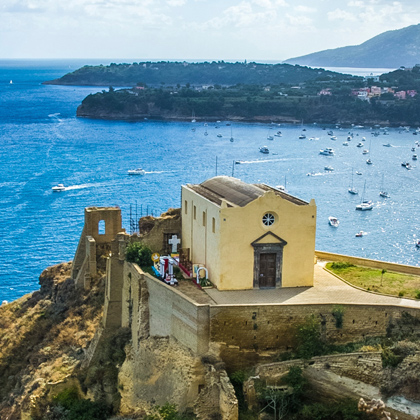 Many, many thanks for the transporation you provided on your lovely boat, the Papino, last week while we were in Capri. The boat trip around the island was most fun and interesting to see from the vantage point of the sea. We loved meeting up with our friends in Amalfi and then returning to Capri under the stars! We were so happy with the services that you provided that we have given your information to our friends from New York that will be visiting Capri soon. We'll see you again the next time we're in the magical isle of capri!
Linda, United States
The Isle of Capri rises enticingly from the deep blue Mediterranean, its craggy landscape resplendent in the light. You will discover many treasures ashore but there is nothing quite like spending a day with Capri Boats exploring the island from the sea.